Map of the Heart is an Australian perfume company that have created my favourite perfume bottle the red heart.
The bottle was designed by Pierre Dinand who has designed some of the most iconic bottles of the last several decades. Read more about the bottle on the Map of the Heat website here: https://mapoftheheart.com/blogs/stori…
On this page I review:
The bottle
Red Heart
Purple Heart
The bottle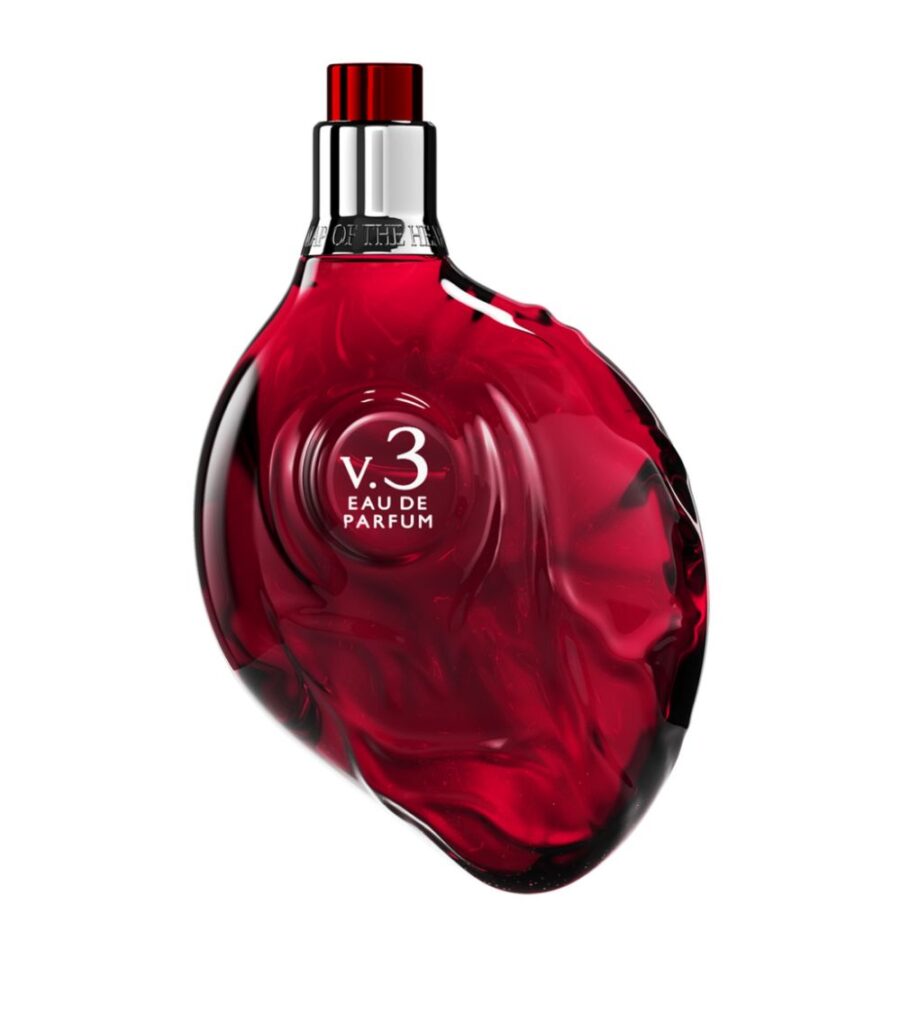 "How can you translate a story into a vocabulary for a scent? The heart has kept pushing us. We need something that has passion, love, ecstasy. These elements are very human and every time we're looking for story, we always go back to that design of the heart. That's the story which evokes the smell. All of those elements make it a Map of the Heart scent. They're very powerful, scents that really do conjure imagery that's not of the ordinary. Imagery that feels like an experience. And that I feel this has been a fantastic element to be able to use in the fragrance world: to imagine story"

https://mapoftheheart.com/blogs/stories/anatomy-of-the-heart-chapter-i
Map of the Heat Red Heart
The only problem with Red Heart is that the bottle is so amazing I'm not sure any perfume could live up to it. I wanted goth but it gave me emo. In any other bottle I think I would really like the mixture of fruit and a little spice, but this bottled suggested something darker.
Perfumer – Jacques Huclier
Unisex Vegan Ethically Produced
TOP:
Bergamot Opur, Pink Peppercorns, Red Apple
HEART:
Feijoa, Tuberose, Incense, Cinnamon
BASE:
Australian Sandalwood, Madagascar Vanilla, Patchouli Fraction, Musks
"The Red Heart v.3 story is about life itself in all its sensuality and vitality. The red heart is forever victorious and triumphant, staring down all that does not mean life, love, passion. It is about ripeness, attraction, a readiness for life, the idea of being irresistible and totally alive. It is seductive and alluring. It is the true beating heart of our collection. It is our heartbeat."

https://mapoftheheart.com/blogs/stories/behind-the-scenes-the-making-of-a-fragrance-series-red-heart-v-3
– Sarah Blair, Co-founder, Map of the Heart
Map of the heart Purple heart
Purple Hear is much more of the goth feel that I was looking for in the Red. This is a deep liquorice that opens very strong and dry down to a more pleasant but highly distinctive liquorice.
Perfumer – Jacques Huclier
TOP:
Black Plum, Black Cherry

HEART:
Salty Liquorice, Violet, Purple Rose

BASE:
Purple Ink, Vanilla Tonka Bean, Dry Woody Amber, Australian Sandalwood


Unisex Vegan Ethically Produced
2017 Finalist Olfactorama Prix de l'Emotion
"The Purple Heart medal that is given to soldiers in the US for an act of valour was the inspiration for this scent. We were fascinated by the idea of how people can act in the most extraordinary of ways, instinctively, without thought to their own safety. Around this time the film Force Majeure came out about a man who prioritised his own safety over his family's when an avalanche struck. Also around this time the Australian surfer Mick Fanning was attacked by a shark in South Africa when competing. His fellow Australian competitor, Julian Wilson, paddled to his aid without thought to his own safety – a great act of valour. We often wonder about that, what would we do given such a situation? We hope that we would be our best person but really we don't know. For most of us who are not soldiers, or in dangerous situations, we may never be tested, so for us, it is about being the best we can be with little acts of kindness without any thought of reward. It is very much a fragrance for our times now, when so many of us are working without regard to our own safety in combatting the virus, so to you, we say thank you. We bow to you. It is you and your acts of valour, no matter how large or small that make the world a better place. Purple Heart v.5, the Heart of Valour, salutes courage, instinct and selflessness."

https://mapoftheheart.com/blogs/stories/behind-the-scenes-the-making-of-a-fragrance-series-purple-heart-v-5
– Sarah Blair, Co-founder – Map of the Heart